The type of traditional "bulking" methods used by millions of men around the world to pack on a few measly pounds of muscle might be destroying your gains… PERMANENTLY.
Maybe you've experienced something like this before… You want to pack on some new muscle mass. And after consulting with the local muscle-bound meathead, you were advised, "you just gotta eat more."
So you set out on a quest to increase your calories — by any means necessary — in the hopes of packing on a few solid pounds of muscle that might actually have people take notice.
For 98% of guys, that kind of indiscriminate eating just leads to indiscriminate fat gain.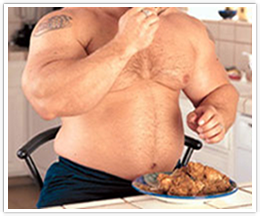 Remember that meathead you consulted? He's one of less than 2% of guys who can eat what they want and still stay shredded. Yet they are the ones you end up asking for advice because you think they have some "secret". Far from it…
Eating the way they do will not only make you fat, but it could be permanently destroy any chance you have of EVER gaining muscle.
You see, you end up destroying your insulin sensitivity, and permanently decreasing your body's ability to produce and use testosterone.
This is why such a large percentage of men over 35 years old end up resorting to HRT or Hormone Replacement Therapy, just to enjoy a decent quality of life and be able to have sex with their wife. Sounds like a very meager existence that I'm sure most of us would love to avoid…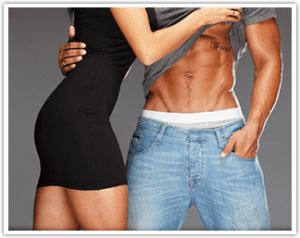 Creating a lasting VIGOR for life requires optimal body function, lean and tight abs, and a sex drive that won't quit. To sustain these things, you need to ensure your body never shuts down and loses the hormones it needs for you to live an awesome life.
Unfortunately, VERY few people even realize this is possible after destroying their bodies with poor food, chemicals and inadequate exercise protocols from a young age. Sorry, guys. Its true.
Listen, very few guys have even HEARD of an intelligent approach to packing on muscle. For most folks, bulking up becomes an excuse to be lazy, and eat whatever the hell they want…
In America most guys grow up playing football. Drinking beer, eating chicken wings and being fat and lazy is almost expected and part of the culture. Thats cool if you want to look like an NFL lineman, but most of us want to look like we workout when we take our shirt off, NOT look like we throw around 320 lb men for a living.
Gaining WEIGHT is cool when you're 15 years old, but that's not enough now, right? Not anymore…